Hello, World.
I'm here with my February reading list! I read three books in the month of February that I want to share with you. I'm hoping to read more in the month of March, but seeing as we're already about halfway through, I'm not sure it will happen. I'm nearing the end of the semester, and with every week my to-do list grows in anticipation of graduation and bar prep. I will be sharing a life update soon! I have exciting news to share.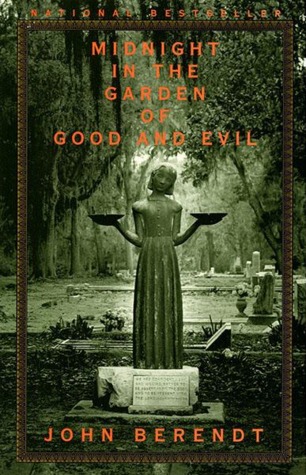 Midnight in the Garden of Good and Evil by John Berendt
5 Stars. I picked this book up after Dean of @dean_m_z on Instagram posted a mini-review in his stories. I usually enjoy the books he recommends, so tend to pick up books he's read. I started this book on my plane ride back to Virginia after Christmas break. Then, when I got back from California, I had to put it down to read a book for one of my law courses. It sat on my nightstand for so long, but I didn't have time to pick it back up. Finally, on my flight from Calfironia to Virginia after spring break, I managed to finish it. I was beginning to worry it would remain on my shelf indefinitely, so I was determined to finish!
This book is nonfiction and centers around a high-profile murder in Savannah, Georgia. It has an incredible cast of characters, who are uniquely, colorfully drawn. The writing alone made me fall in love with the book. The writing is vibrant, enticing, and the language is beautiful. I tend to gravitate toward fiction (I blame my English major roots), but this book challenged me to pick up more nonfiction. A few times, I forgot the book's outrageous characters were based on real people. I thoroughly enjoyed this read and highly recommend it if you haven't read it!
A Trial By Jury by D. Graham Burnett
4 stars. I had to read this book for my American Jury seminar that I am taking this semester. I read it in a single day and enjoyed it. The book covers the author's experience as a juror on a murder case. It reveals a lot about jurors, their thoughts, their understanding of their responsibility (or misunderstanding), and how complicated jury instructions can be for people who are not legally trained. If you're at all interested in courtroom drama, murder trials, or juries, I recommend this book. It's a quick read and very interesting. It raises a lot of good questions about our criminal justice system. I will note, however, I thought the narrator was a bit … righteous a moments.
LaRose by Louise Erdrich
4 stars. This novel had an interesting story with a lot of complexities. I read this for my Law and Literature course. While it's not my favorite book, I did enjoy the story and the writing. The story is about a man who, while hunting, accidentally kills a five-year-old boy. The boy his the shooter's son's best friend. Following native American tradition, the man gives his own son to the family who lost theirs. The story that follows is complicated and examines what happens when parents lose their children, when children must shoulder heavy burdens, and how to forgive yourself when you've done something unforgivable. I recommend this one!
In March, I will read Into the Beautiful North and If Beale Street Could Talk! Time allowing, I also want to read Daisy Jones and the Six.
Truly,
Callie leigh